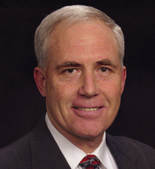 Jay Goth
Managing Partner
Jay Goth was recently honored with an award from the SBA as the 2016 Small Business Champion of the year for his many years of service to the startup and entrepreneur community. He is a serial entrepreneur who has been giving back to the entrepreneurial community in Riverside County for over five years.
Jay was a founding executive of Commonwealth Energy, a company started in 1997 where he helped to define and write the initial business plan, raise over $60M in private capital, build a customer base of almost 100,000 prior to revenue generation, and successfully launch into a newly created business environment. The company became one of the largest unregulated retail electricity providers in the country, with third year revenues approaching $100M, before eventually going public. The initial investors in Commonwealth Energy paid $0.25 per share for stock that was valued at $3 at the public offering.
As the founder and principal of Redtail Capital, Jay has been an investment banker and business consultant, and has been retained to serve in positions including CEO, President, COO, VP Marketing, and VP Sales for companies in the finance, energy, manufacturing, and technology industries. He held a position at TriTech SBDC as a senior business consultant for over six years and was executive director of an entrepreneur-focused nonprofit InSoCal CONNECT. As a former Entrepreneur in Residence at the University of California at Riverside, Goth worked with students, faculty, and others to develop and grow new businesses.
A graduate of the University of Colorado, Mr. Goth received a B.A. with a double major in English literature and Economics. He has held several licenses, including securities Series 79, 6, 63, 3, Real Estate, and Insurance (Life and Health.) His main pursuits, besides building successful businesses, are downhill skiing and fly fishing and he enthusiastically supports his wife's passion for riding performance thoroughbred horses and show jumping. He has also been known to jump out of perfectly good airplanes, a practice that his wife now forbids.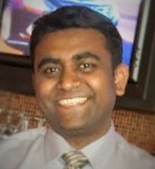 Deepankar Roy
Lead Associate
Deepankar Roy, PhD has joined the Forentis team as its scientific advisor and Lead Associate. He brings a broad range of experience in Business Development and Operations, and has been actively associated with several biotechnology startup companies contributing to both business and scientific initiatives.
Most recently, he has worked as an Associate (Technology Analyst) at SSVC Partners, an investment advisory firm, and contributed as Director of Business and Scientific Operations at Venomyx Inc., an antivenom therapeutics startup. He was the Director of Business/Product Development at Colby Pharmaceutical Company and its subsidiary CancerVacs Inc, companies involved in development of immunotherapeutics for allergy, cancer and other diseases.
He has worked with and advised companies in the therapeutics, diagnostics, reagent and technology platform research and manufacturing spaces. He is a trained research scientist and has worked on several cell line engineering platform technologies at Larix Bioscience and Genentech. Prior to these roles, he was a postdoctoral fellow at Genentech's Research Oncology division where he studied cancer signaling pathways.
Deepankar completed his doctoral studies in Biochemistry and Molecular Biology at University of Southern California where he undertook a reductionist approach in studying nucleic acid behavior in mammalian immune systems. He holds MS and BS degrees in Genetics and Honors Zoology from University of Delhi.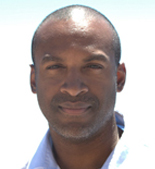 Dwayne Nelson is an Associate at Forentis where he assists with intellectual property.
Previously Dwayne worked as a Software Engineer in IBM's Research Division. He departed to study law before returning to IBM as an IP Attorney to handle a broad variety of IP counseling, procurement and legal due diligence matters. After a decade at IBM, Dwayne moved to Southern California to pursue a data analytics venture of his own design. Today Dwayne maintains a patent law practice in Riverside California.
Dwayne performs legal due diligence on intellectual property assets and assists with invention protection and patent portfolio strategy.
Education and Professional Licenses
Dwayne completed B.S. and M.S. degrees in Computer Science at Oakwood College and the University of Central Florida, his J.D. at Georgetown University Law Center. Dwayne is licensed to practice law in New York, New Jersey, the District of Columbia and in patent cases before the United States Patent and Trademark Office.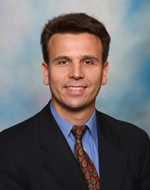 Jorg is an associate with Forentis advising on technology and cyber security. Jorg is a Cyber Security expert with over 25 years of experience focusing on embedded software, electronics and semiconductors. He is leading system architecture designs for connected vehicles, payment and intelligent systems for Fortune 500 companies and government agencies. His component designs targeting autonomous driving, Internet of Things (IoT), functional safety and cyber security have provided tremendous value for the OEMs.
He has successfully guided some of the largest rollouts in the industry, i.e. product launches for connected vehicle releases, US ePassport, NFC Mobile Payment, Internet Banking, Online/Offline Security Systems, Key & Lifecycle Management Systems and Automotive Cyber Security Integration.
Key expertise areas include Product Strategy, Ecosystem/Component Integration, Innovation Management, Operating Systems & Platforms, Architectures, Mobile Communications, Semiconductors, Embedded Computing. He is known for creative approaches to computer science and development, with specialty in optimizing algorithm for speed and ability to implement on limited hardware.
Jorg obtained his Masters in Electrical Engineering and MBA in Organizational Development from the University of Dortmund in Germany. He won the Highest IEEE Computational Intelligence Award for the design of an Autonomous Driving Robot (1995 Yokohama, Japan) and has published over 50 articles and books in the technology space.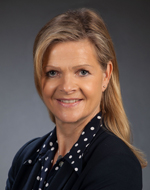 Sibylle Hauser's professional career spans over 20 years in global Pharma, Biotech and contract manufacturing with a successful track record in corporate business development, licensing, strategic planning and international marketing.
During her 9 years at Boehringer Mannheim, she held a variety of management positions until they were acquired by Hoffman-La-Roche in 1998, known today as Roche Diagnostics. Since then, she was recruited by an international Venture Capital Fund for business development and strategic planning for start-ups in Germany and the US.
Her diverse technology experience includes innovative technology projects such as stem cell therapy, gene therapy, diagnostic assays in a wide variety of areas including cardiology, oncology, auto-immune diseases, Hepatitis C, antibiotic resistance and progressive neurodegenerative diseases. She moved from Germany to Southern California in 2003 and has been actively involved in fundraising and business development for technology start-ups, and providing new solutions for the healthcare industry as Software as a Service (SaaS).
In 2014 she became a board member of the San Diego chapter of Medical Group Management Association (MGMA) and has acquired a very good understanding of the California and US healthcare system, especially with regard to payers and healthcare providers. Sibylle holds a graduate degree in business administration from Friedrich-Alexander-University in Erlangen-Nuernberg, Germany.
In her spare time Sibylle loves to cook and hike, the latter ideally with a 4-legged companion.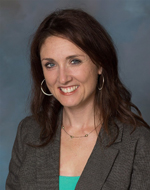 Jillian Sidoti
Corporate Attorney
Jillian is the corporate affairs and securities attorney for Forentis.
Jillian Sidoti, Esq. is one of the country's leading experts on crowdfunding. Her firm, CrowdfundingLawyers.net, focuses on securities transactions with an emphasis on servicing the small business and entrepreneurs providing PPM's, Regulation A filings, and small public offerings. Prior to her legal career, Jillian owned and operated a record label enabling her to tour worldwide with artists, worked in commercial development, and held various positions in the financial field in manufacturing, real estate, and financial services. Jillian has taught Finance and Accounting for the BS and MBA programs at the University of Redlands.
In 2000, Jillian completed the BS program magna cum laude at Northeastern University, concentrating in finance and international business. Later, Jillian earned her law degree from New England School of Law.
Jillian is the author of The Crowdfunding Myth which debunks the multiple myths surrounding crowdfunding and teaches the reader how to effectively crowdfund their securities offering.
About CrowdfundingLawyers.net
Trowbridge Sidoti LLP (CrowdfundingLawyers.net) is a boutique law firm whose area of practice includes setting up Syndications, Private Placement Offerings, Private Equity Funds, and Joint Ventures for real estate ventures and small business startups.
Trowbridge Sidoti LLP's legal services include preparation of Private Placement Memorandums (PPMs) and investor Subscription Agreements, selecting the appropriate securities exemption, formation and structuring of legal entities, and drafting investor agreements such as limited liability company (LLC) Operating Agreements or Private Loan Documents. We prepare and file the securities notices with the Securities and Exchange Commission (SEC) and state securities agencies required to qualify for a securities exemption from registration. Trowbridge Sidoti assists clients with federal securities offerings in all 50 states.